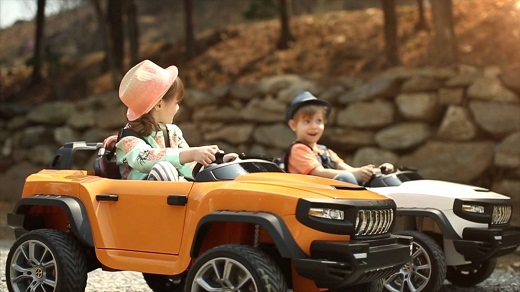 Are you looking for ride on cars For 5 Year Olds? I think at five years old, it's safe to say that our babies, are truly no longer babies! The lines between babyhood and kid hood have been officially crossed.
If your child is a little too small or too big for his or her age, you may want to check out electric cars for 4 year olds, or cars for 6 year olds.
6 Amazing Ride On Cars For 5 Year Olds
So, lets check out the options we have!
Here is the perfect ride on cars for 5-year-olds: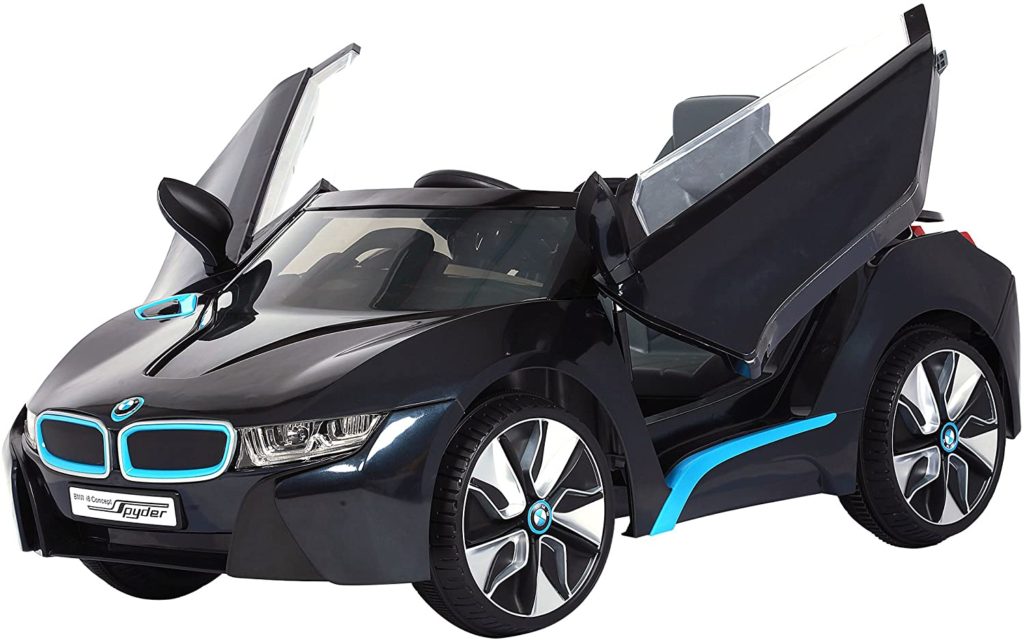 The single-seater ride makes for a perfect first-driving experience!
This is for your very own, racer baby! Watch your five-year-old rip through the neighbourhood streets, with much excitement in this ride!
This BMW i8 concept 6 volt ride is a combo of trend and sophistication! Yes, this is a replica of the real deal. At the top speed, it goes up to 2.5 MPH. It comes to an immediate stop, when the pedal is released.
Pros
You cannot drive this car and not have music blasting! Enjoy the MP3 input and cord, for endless jams.
BMW branding! Trust that this design is built with exceptional detail and skill.
Long time riding, for lots of fun! Your kiddo will have about 45 minutes of continuous riding, before having to put it on the charger.
Cons
This is just a one-seater, so no riding with friends, but a great opportunity to share and take turns! It holds a weight of up to 65 lbs.
---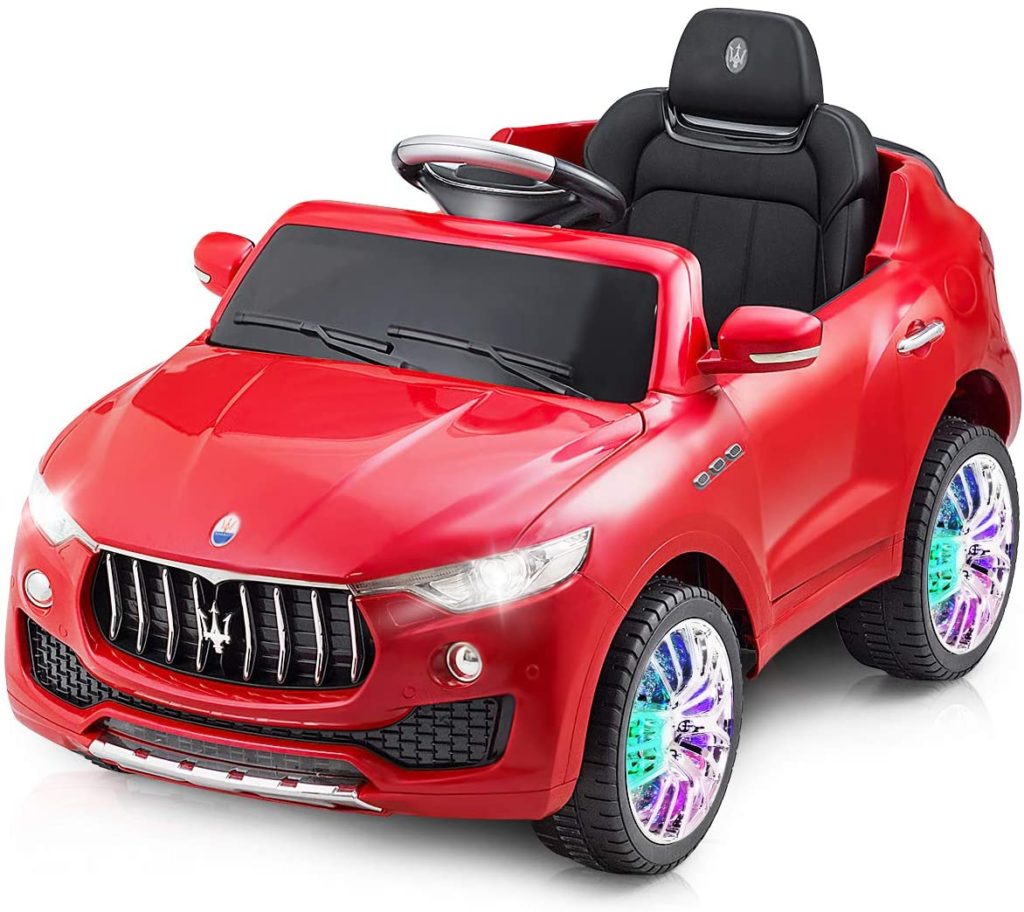 Doesn't this color just POP?
Doesn't this color just catch your eye?!
It really is a lovely colour and model. This Maserati is a solid design and is built for long time usage!
Pros
Easy, and breezy for your kid to drive, BUT if you would like to jump in on the fun, just grab the parental remote! You can make it go faster, or slower or move in reverse to bring your kiddo back in your direction.
This model is genius because it has a self-protection device that causes it to shut down when it has been idle for some time. This keeps it from having short-circuited issues in the future, thus, maintaining its longevity.
The multimedia function is pretty neat. Imagine taking the parental remote control and going on a stroll, with your kiddo in the evening. Just a time to wind down and get any residual energy out before bedtime. Did you know you can play poems or story files? Want to get them in bed mode before they even get back home? Just play a really drowsy-like bedtime story. Perfect night, night strategy, right?
What I really like about this ride on car, is that the driving time lasts about 15 to 20 minutes longer than other options. Most ride on cars tap out around 40 to 45 minutes. However, this ride goes for a full, 60 minutes.
Now, that your kid is a little older, they might enjoy a little bit more speed. So, this Maserati 6v kids ride on can jam up to 3.1 MPH! If your child is a wild one, you might want to keep an extra eye-out, out that they don't drive across town!
Cons
If your child is petite in size, they made need your assistance getting in the vehicle. Also, a little more assembly is needed, in comparison to other models, but not too much. Trust, this model is totally worth it!
---
This model is so slick and smooth!
Well, I guess since it is a Mercedes-Benz model, why would we expect anything less?
This hot one-seater is for that five-year-old with a sophisticated, but edgy vibe!
Pros
There are two modes available. The Battery Operation Mode, allows your child to drive and run the show as he or she pleases. The Parental Remote-Control Mode, allows you to be able to jump in there and have all the control you want over your child's "driving habits". It can be very fun for you, to watch their reaction, but maybe a little frustrating.
This Mercedes Benz SLS ride on car, when fully charged can go for a full 60 minutes straight.
It comes with a very comfortable seat and a very secure safety belt. The safety belt is placed in such a way, that your child will see it every time he/she gets on the ride on.
Cons
In my opinion, this model only has one CON that I can think of. I would say the weight capacity is a little low. It's recommended up to weight 44 lbs
---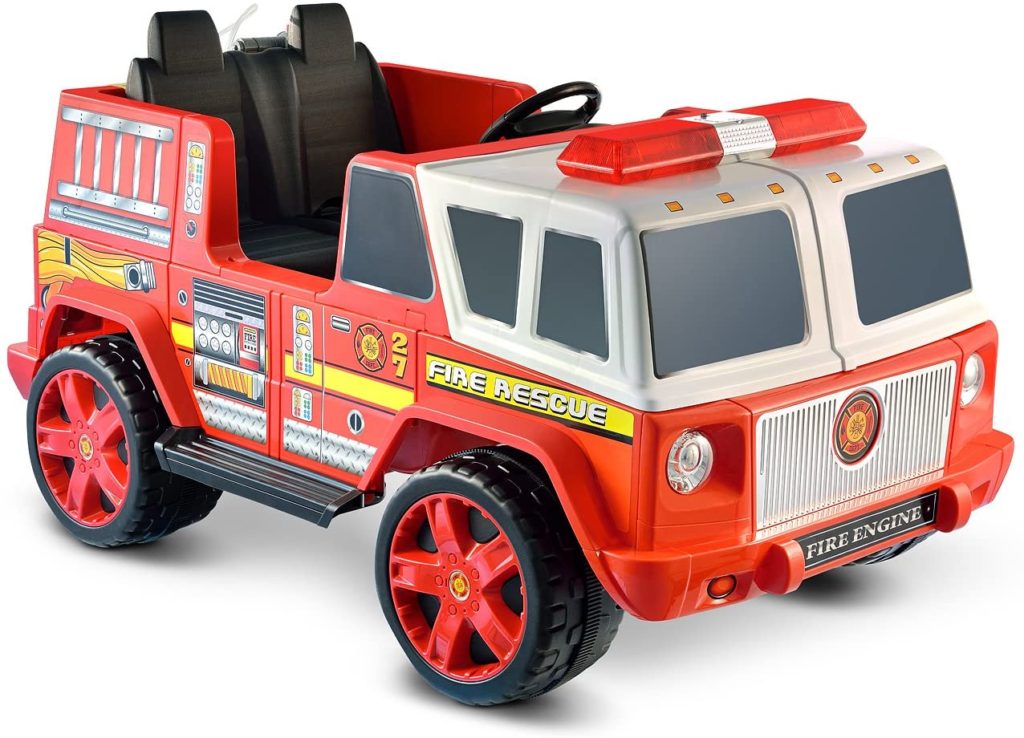 I immediately felt very nostalgic when I first saw this model.
The first and only ride on car, I played with was a fire truck, back in the late 80s. I must say, this is a much better model!
This fire truck rolls on at 2.5 MPH, so just enough speed, for the perfect amount of fun.
Pros
The dashboard is pretty attractive and engaging! It lights up, illuminating all the cool little details! When the wheel is pressed it makes a very realistic horn sound. There is also a special switch that allows for some life-like engine noises, including the emergency sound.
Most ride on cars only has one working door. However, this firetruck ride on car has two working doors. It has a clear windshield, MP3 connector, speakers and an opening trunk, to put some cool firemen realia in there.
This bulky model can hold up to 77 lbs of weight, with rubber traction strips on all the tires for a more smooth and safe ride.
Cons
Since this is a bigger model than most other ride on cars, for the first time, you made need to show your kid the perfect and safest way to get in and out. However, that could be a fun and engaging experience.
---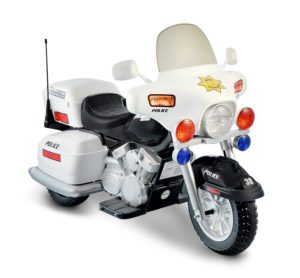 At the age of five, children really start to get into the act of role-play!
They like to dress up and mimic what they see on TV or characters in real life.
This is a great role-play toy, for "cops and robbers" and other fun games.
This lifelike 12V police motorcycle ride might be the next perfect toy you could add to their collection!
Your kid will have so much fun ripping through the backyard or neighbourhood sidewalks, just as daring and free as they can be.
Pros
Easy signals for moving to the right or to the left!
There is a handy little storage area in the back, where they can store toys, snacks or water.
The weight capability is quite generous, at 110 lbs.
Roars forward at a whopping 5 MPH, reverses at 2.5 MPH. The hand accelerator is very smooth to use. The headlights can be easily turned on and off.
Cons
This is not so much a CON, but more of a cautionary suggestion. Since, this model goes a bit faster than some of the other options. You might want to keep an extra eye out on your kid, till he or she is comfortable with it.
---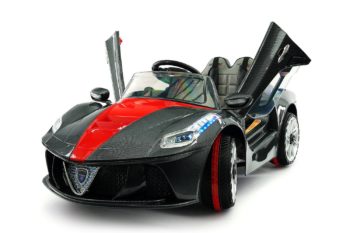 This almost looks like a Bat Mobile!
Can you not see this as a great addition to a Halloween costume?
Also, it would make a great addition to a themed party! What a sporty little gem this is.
Pros
This is a ride on car where parent and child can have a memorable time! Parents you can play along with your very own remote control.
There are three speeds available that range from 2-4MPH on this Ferrari Spider GT 12V Ride On.
This kind of ride, needs some music, right? Feel free to plug in your MP3 and other devices!
Cons
Some customers have noted that the wheels on this car are of sub quality compared to the rest of the features. However, by the time you will need to replace them your child will have already outgrown this ride on, so not much of a con there.
---
Kids really do learn and develop very quickly. Developmentally, here are some things that are common in most five years old:
They want to please their friends. At ages younger than 3 or 4, kids are still very self-centric. At this age they become more aware of pleasing their friends and why it's good to share.
Kids want to be like their friends. Little ones at this age begin to realize, that there are different ways to be, through their friends or people they admire. So, they begin to mimic what they like.
They start to naturally become more agreeable to rules. There is a greater understanding of WHY? certain rules exist. Thus, they may be willing to be more obedient.
More expression. They really seem to love singing, dancing and acting.
There is a greater distinction between the real world and make believe.
Lots more independence. They like to make it clear, "I can do it by myself".
What do all these things have to do with ride on cars for five-year old's? Well, this type of toy fits in with their development process rather easily. They can impress their friends with a ride on car. They can feel like they fit in with other children who may have one in the neighborhood. They will have a greater understanding of how and when YOU want them to use the car.
Expression. Plenty of singing and rejoicing as they ride, because they can play music while they drive. Children are less involved with the imaginary world at this age, and begin to relate more to what is tangibly in their world. A ride on a car, is probably one of the most tangibly cool toys out there.
Conclusion
What do all these things have to do with riding on cars for five-year old's?
Children are less involved with the imaginary world at this age, and begin to relate more to what is tangibly in their world. A ride in a car is probably one of the most tangibly cool toys out there which you can surely give to your 5 year old kids.