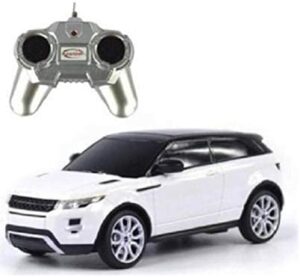 Are you looking for remote control ride on cars for your child? Keep in mind that ride on cars for 4 year olds will be different than ride on cars for 11 year olds. You may want to pick based on your child's age, however, the remote control ride cars are safe for most ages.
Remote rides on cars is becoming more popular these days. Parents choose this route for different reasons. Some choose it because their child is a little too young and not coordinated to drive it on their own. Some parents choose this option as a safety backup if they want their child going at a certain speed that they can control.
The Benefits of Remote Control Ride on Cars
The main benefit is that it adds as an extra safety measure. For older kids, if you want an additional way to discipline, you have the remote. You can set parental control, in which they are not able to ride it, unless you change the settings.
For kids, the benefit can come in if they are playing with a friend or a sibling. They can take turns driving and controlling the remote. It is a great way to build team spirit while learning how to share and take turns. It also can be good for developing motor skills, as they have to use good eye and hand coordination. If you are curious to see how your child follows or understands directions, watching them operate the remote control with other kids could be a good indicator.
Lastly, it is great for developing teamwork. As, both kids can take turns giving commands or telling one another if they want to go faster, slower, or in a different direction.
3 Mindblowing Remote Control Ride On Cars For Kids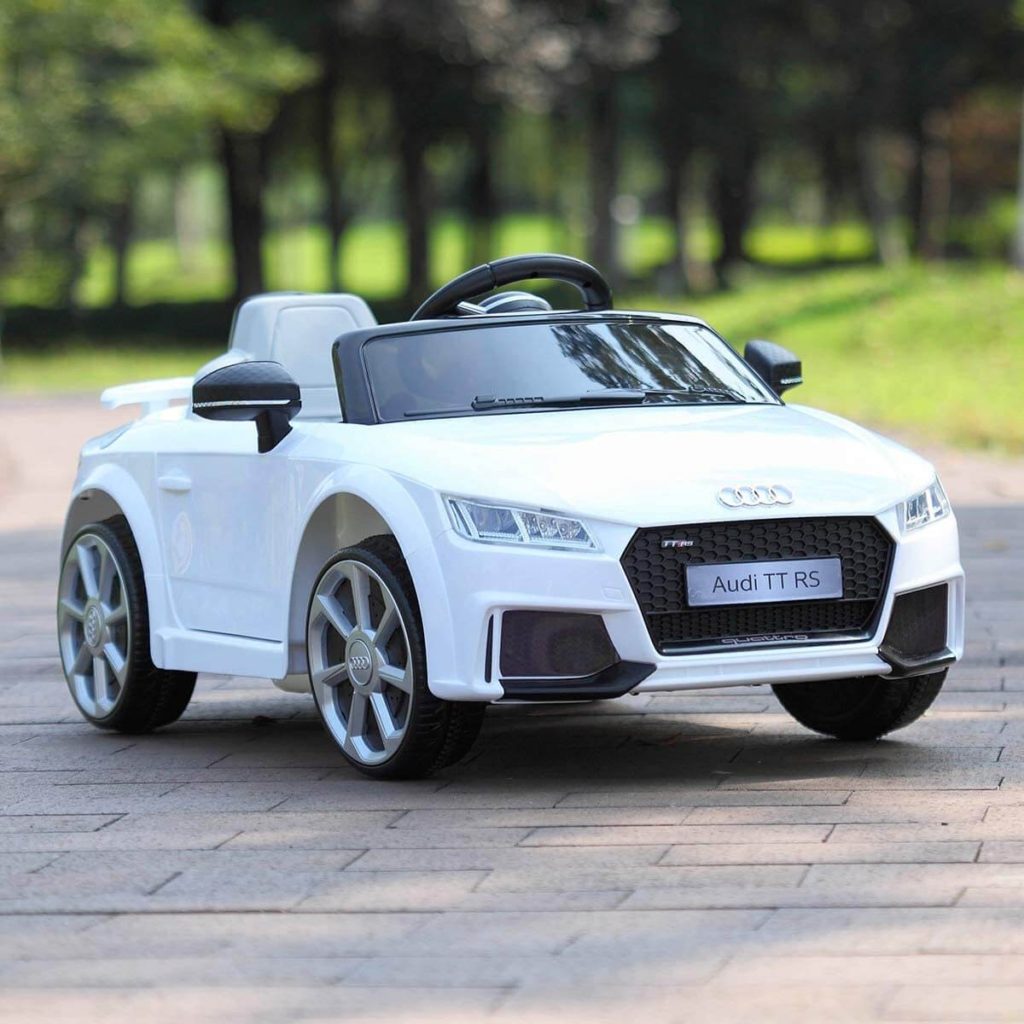 This model is for kids between the ages of two and four years. For any ride-on for this young age, it would be highly advisable to get one that comes with a parental remote.
The remote adds extra safety and control. At this age, their motor skills are not fully developed. So, they might struggle to make full use of their toy, here the parental remote you can make up for it.
Features and Facts
Can be controlled by the child via the steering wheel and pedal or by the parent with the included remote controller
Dual 12V motors with 2 forward speeds plus reverse
Realistic start-up engine sounds & turn signals
Perfect For 2-4 Years of Age with a weight capacity of 55 lbs
Functioning front and rear lights, horn and seat belt
---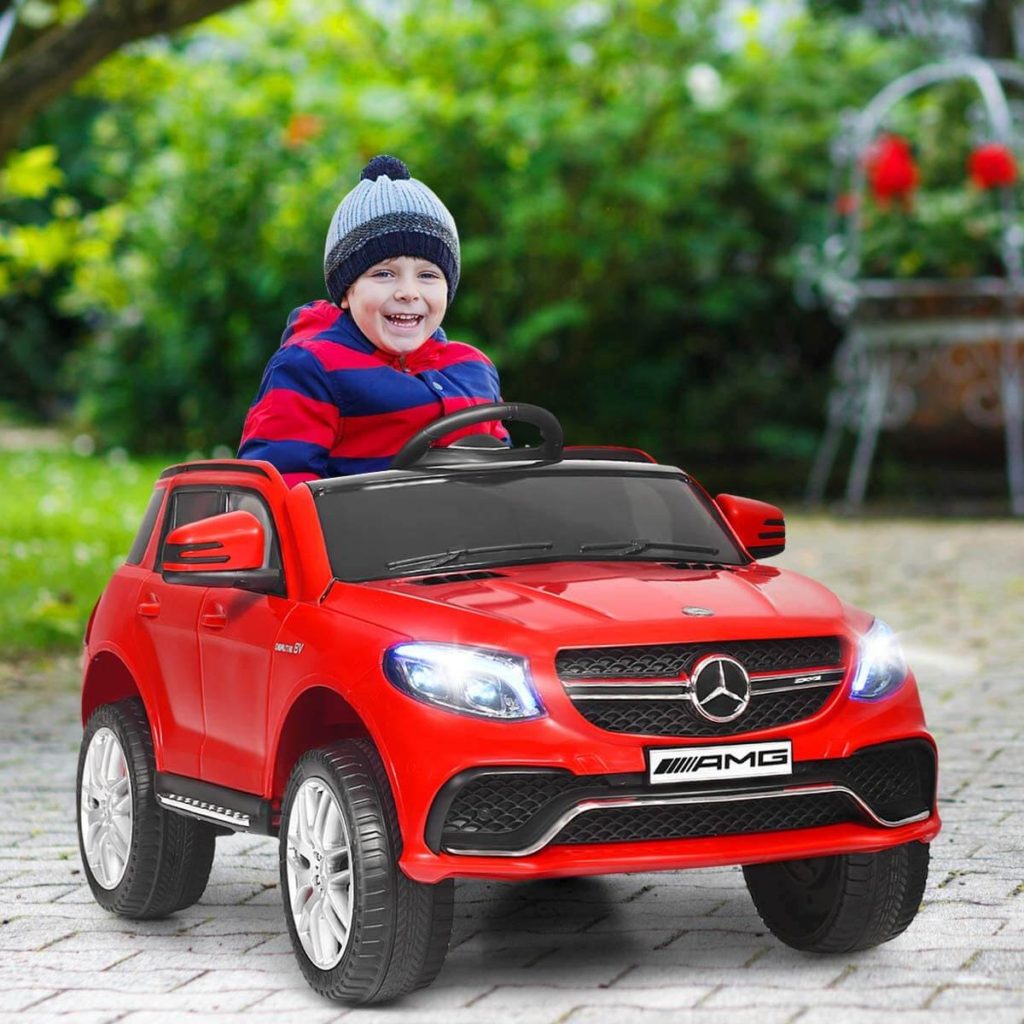 This remote ride on car is chiselled to look just like the real deal. This option is great for kids up to about 6 or 7 years old. By the time kids are six their motor skills have strengthened and developed quite a bit.
However, it is still paramount that you make use of the parental remote control. The one thing that is still kind of a challenge for kids at this age, is that going backwards is a little hard for them. So, with the parental remote control, you are able to help them go backwards while controlling the speed. Ensuring that he/she will not run into anything or anyone.
Features and Facts
Parental Remote-Control Mode
Battery Operate Mode
It can be driven for 40 minutes, when fully charged
Comfortable seat with safety belt
Equipped with MP3 input, movable wing mirrors, horn, LED headlights and working headlights, high/low speed switch.
Speed: 3-5 Km/h, Weight Capacity: 66 lbs.
---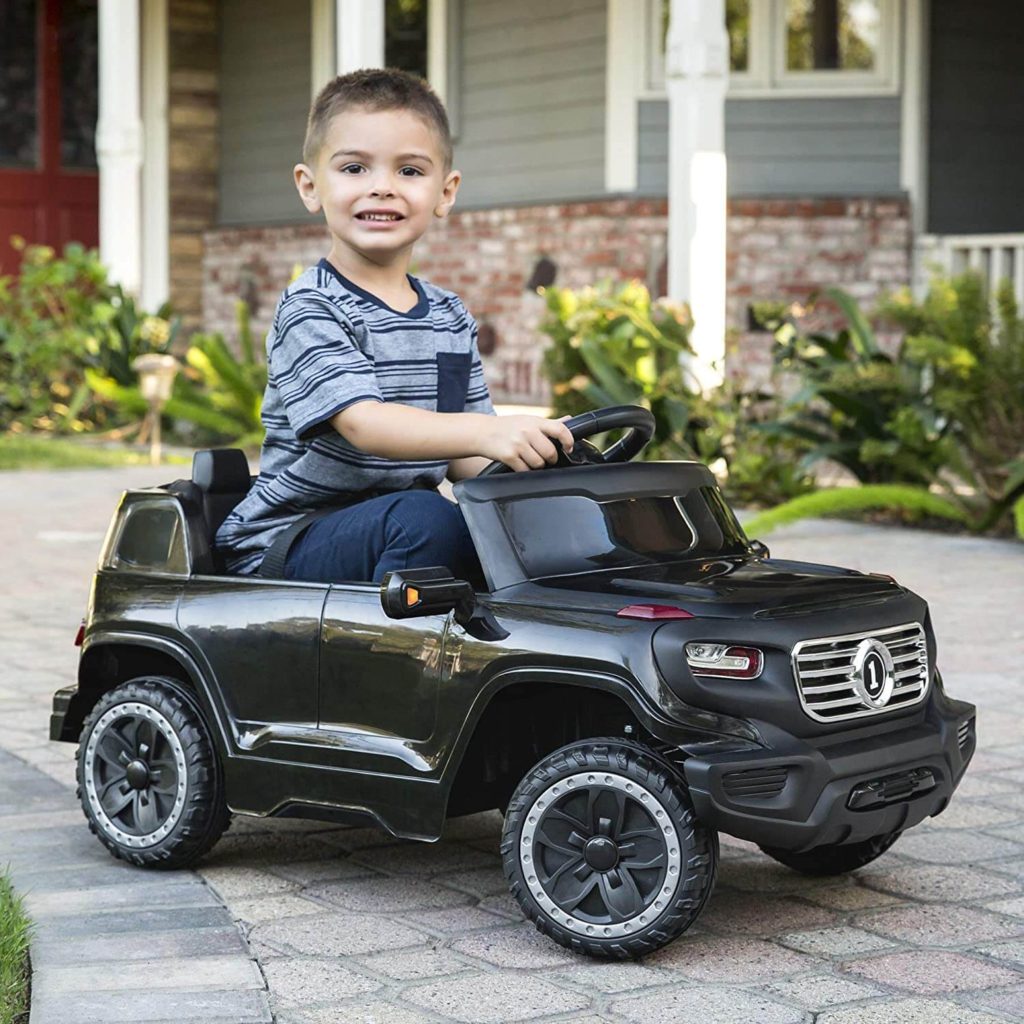 The little ones may need a little assistance getting in, but this is a great ride! The most amazing thing about the parental remote is the ability to control the highest speed. There are three levels of speed. From the dashboard, your child is able to control the speed of the first two. The third one is strictly for the parent to control.
You can drive it at that third speed or, you can simply set the speed from the remote and your kid can drive at that speed, based on the parameters you have set. The speed control is a great little feature to have, till you feel comfortable with your child being able to drive that higher speed independently.
Features and Facts
Single-child design with a foot pedal accelerator, steering wheel, and a max speed of 2.5 mph
Includes a remote with 3-speed modes that a parent can control and ensure the safety of the child
Features an AUX jack to play your own music, headlights, a built-in horn, and an easy start/stop button
ASTM-certified ride-on includes a rechargeable 6V battery with a charger, allowing for hours of play
Overall Dimensions: 37.5″(L) x 24″(W) x 19.5″(H); Weight Capacity: 44 lbs
---
The Takeaway
Just to summarize, when looking for remote control rides on cars, keep in mind the following:
Get one that can reach a good distance. The distance you are looking for is around 30 meters. Anything less than 20 is not very practical.
Also, look for parental controls that allow you to have control over the speed though none of the options available for remote control ride cars is dangerously fast so there is not much to worry about!
The parental remote is just to add the extra cushion of parental control, as children get used to riding the car. As they get adjusted, you can change the settings to meet your level of comfort as well as theirs. Lastly, some parents like the remote ride in the car, simply because they want to join in on the fun with their child!